An interactive attraction
Featuring Jeopardy, Family Feud, Quest, and 21 (Card Game)
Let us entertain your employees during your luncheon.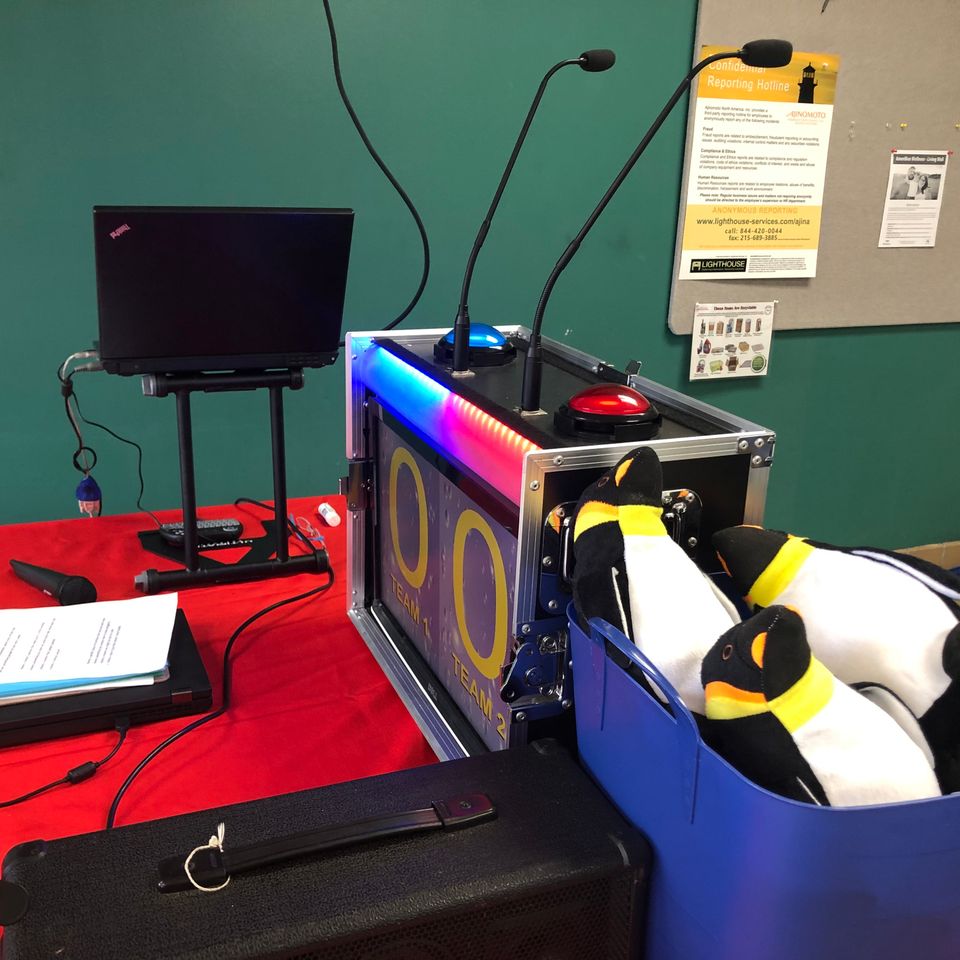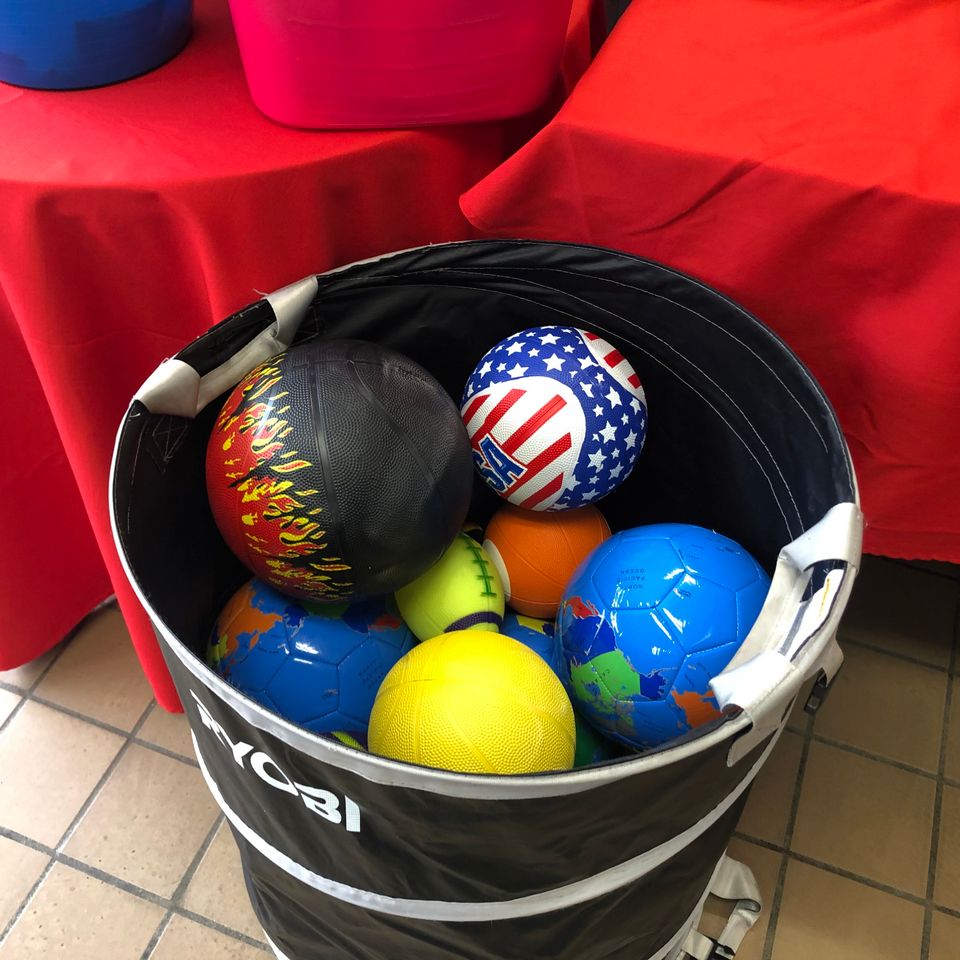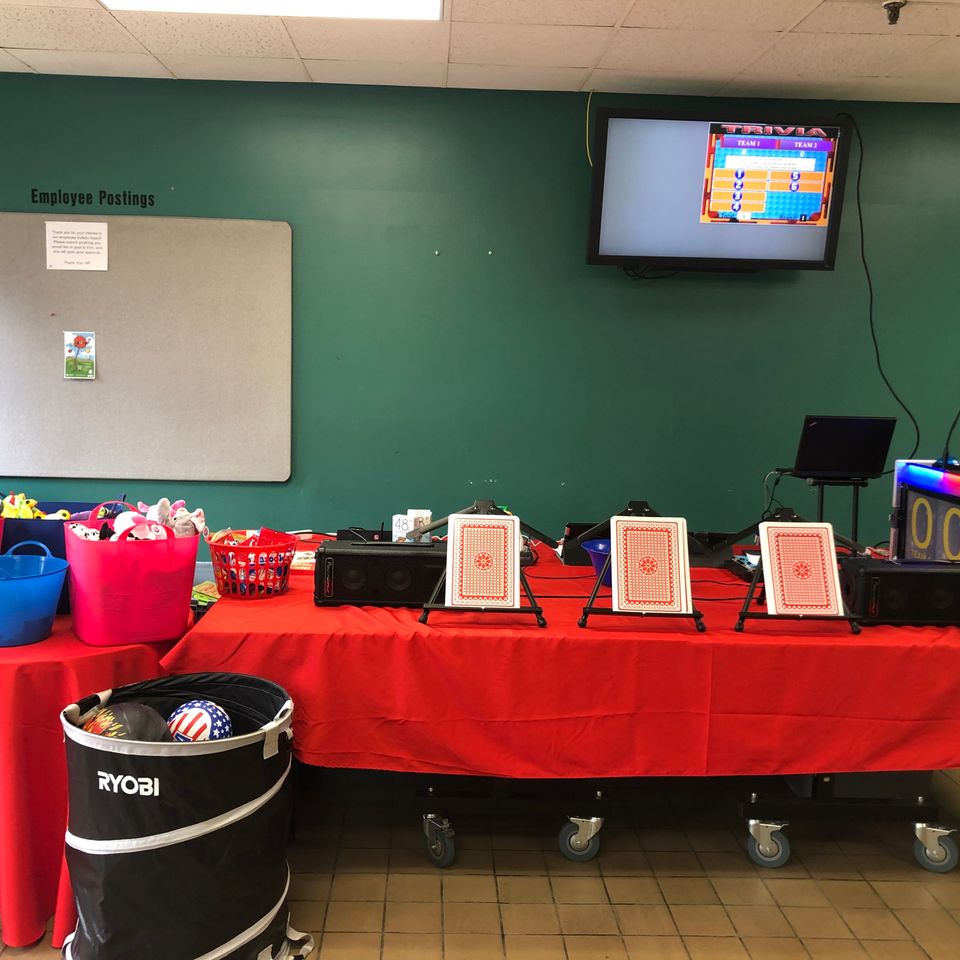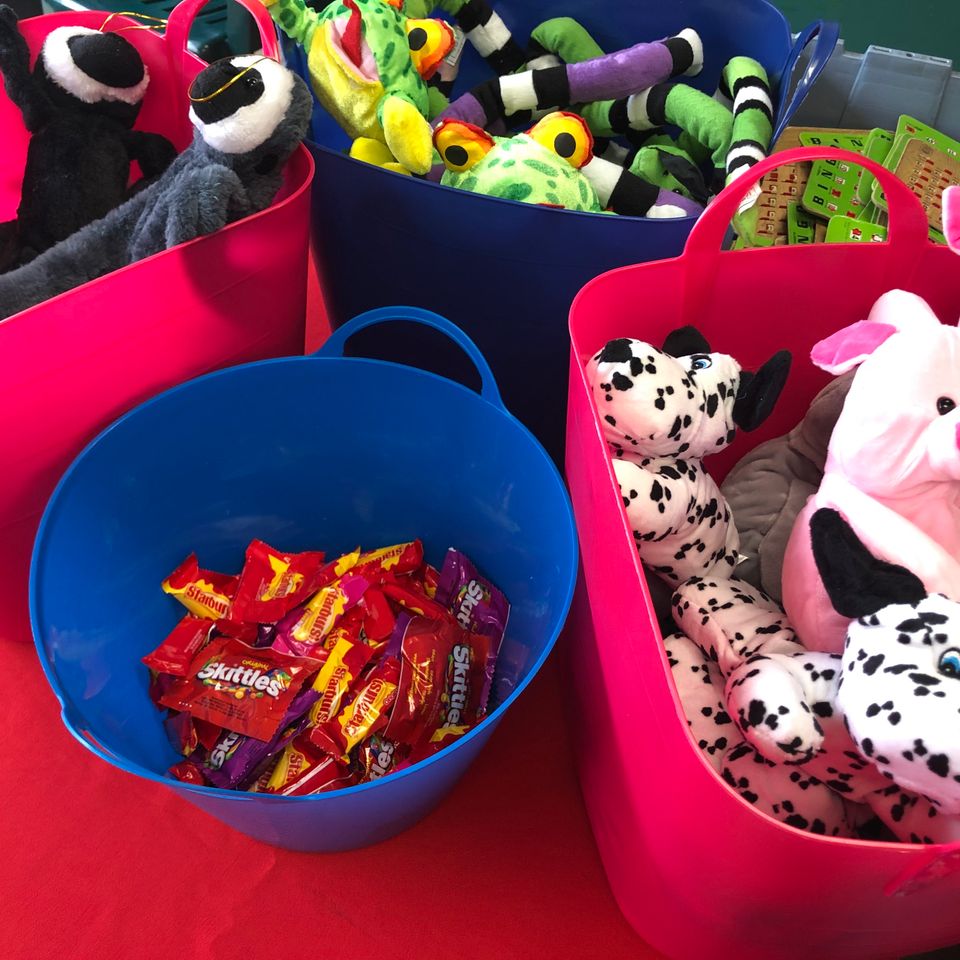 Lumberjack Competitive Game
Axe throwing is one of the newest fads and we now have the inflatable version so all ages can enjoy it.  Just like in real Axe Throwing competitions, There are two targets side by side for competitors to watch each other.  The aim of the game is to throw your axe and get as close to the "bulls eye" as you can! The Axe Throw target is made of velcro and when the axe is thrown correctly it will stick. Our special velcro axes are weighted perfectly so that they will spin and stick when thrown correctly.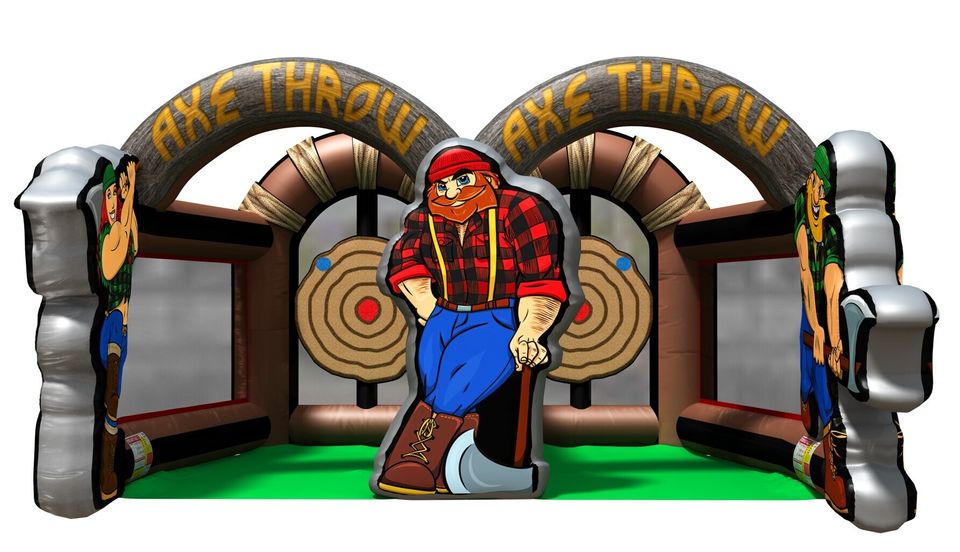 Gem Mine
The Happy Prospector Gem Mine is a portable, interactive gem discovery attraction. Happy Prospector is a unique and fun event for carnivals, school events, family day events, festivals, and more. Kids won't go away disappointed because every bag contains interesting gems and colorful stones.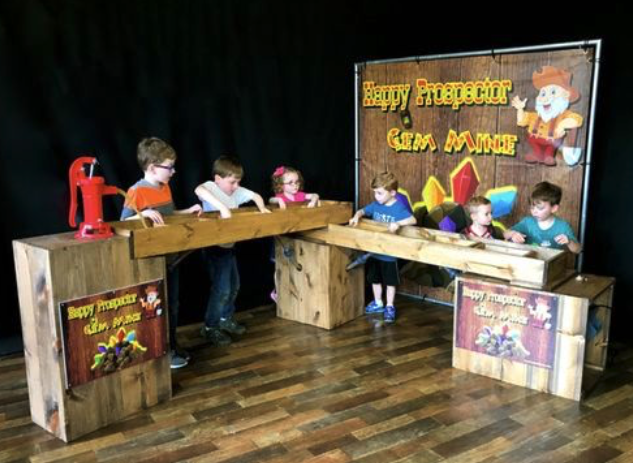 Wild West Mechanical Bull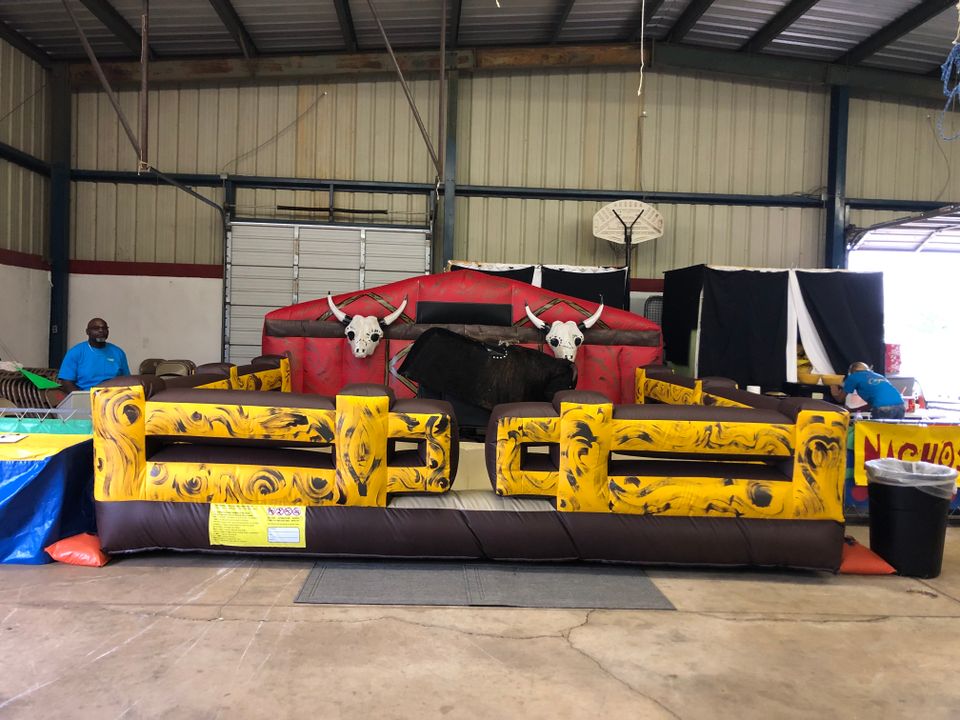 Let Us Help You Plan Your Next Event!
Corporate Events Specialist
Serving All Of North Carolina

919-934-8789